Welcome to Certified Home Inspections
I'm Michael J. Rosa Owner / Inspector of Certified Home Inspections. I am a highly experienced NJ State licensed professional home inspector that has been inspecting homes full time in NJ for over 20 years.
I realize that choosing the right home inspector can be very difficult. There are many variables in selecting an inspector. The level of the inspector's training, experience, equipment, and reporting methods, as well as pricing, can and will vary.
I use a very unique reporting system that provides my customers with detailed information about the home. The information contained in my reports exceed NJ, InterNachi and industry standards. In addition to being State licensed I am certified by the State of New Jersey Department of Environmental Protection in the two categories of termite and other wood destroying insects, and radon measurement. I also hold the IAC-2 Indoor Air Quality certification for mold testing.
I would like you to know that I personally perform all of the home inspections and write all of the reports.  I believe that this allows me to keep the quality and level of service to my customers very high. I request that if possible, you attend the inspection, as I will be able to explain my findings in detail to you. You will receive your completed written report within 24 hours. I will also send a copy of the report to your realtor, attorney, or anyone else you wish. Ultimately, a thorough and accurate home inspection depends heavily on the individual inspector's experience and effort. I have over 20 years of home inspection experience and have also received the Industry's highest designation of Certified Master Inspector and the best of 2020 award.
If you honor me by allowing me to inspect your new home, I guarantee that you will receive my very best effort.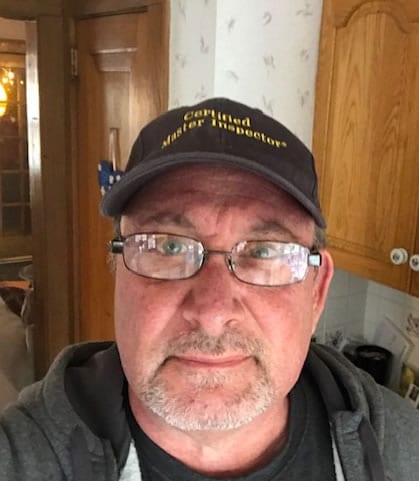 Meet the owner
Michael J. Rosa, the owner of Certified Home Inspections, has been performing inspections for over 20 years and is a member of InterNACHI and a certified master inspector.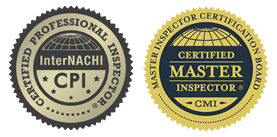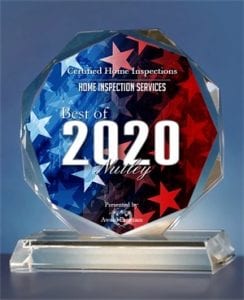 NJ Home Inspector serving Bergen, Essex, Hudson and Passaic county.
Belleville NJ 07109
Bloomfield NJ 07003
Caldwell NJ 07006
Clifton NJ 07011
Cedar Grove NJ 07009
East Orange NJ 07107
Essex Fells NJ 07019
Fairfield NJ 07004
Glen Ridge NJ 07028
Irvington NJ 07111
Kearny NJ 07032
Livingston NJ 07039
Lyndhurst NJ 07071
Maplewood NJ 07040
Millburn NJ 07041
Montclair NJ 07042
Newark NJ 07104
N. Arlington NJ 07031
Nutley NJ 07110
Orange NJ 07050
Roseland NJ 07068
Rutherford NJ 07070
Short Hills NJ 07078
Orange NJ 07079
Verona NJ 07044
West Orange NJ 07052
Call Today
 Find out more or schedule an inspection.
Call Today
 Find out more or schedule an inspection.