Frequently Asked Questions
Of course you have questions, most people do. To give you a head start, we've gathered together a few of those that we hear most often. Click on the question below to be taken to the answer, or simply scroll down the page and read them all. Of course, you're welcome to contact us in the event that your concern is not addressed below:
What is a Home Inspection?
A home inspection is an unbiased evaluation of a home's condition by a trained professional. I will conduct a visual inspection of the accessible portions of a house, both inside and outside. The resulting inspection report is an objective assessment of the condition of the house and its operational systems.
What does an inspector look for?
The purpose of a home inspection is to identify defects and adverse conditions that may affect the value or livability of the house. I have been in thousands of homes and are familiar with the signs to look for that may indicate something is amiss or getting ready to fail.
Why should I have my home inspected?
The home buying process can be a stressful and emotional time. For many people, it's the single biggest investment that they'll ever make. A home inspector's objective and unbiased view will provide you with the information needed to make confident decisions regarding the suitability of the home and reduce the amount of risk involved.
What gets inspected during a home inspection?
Every home is different and may contain different building components, so there is no set list. I will visually inspect virtually every accessible location of the house as well as the working components within the house.
The standard home inspector's report will cover the condition of the home's heating system; central air conditioning system; interior plumbing and electrical systems; the roof, attic and visible insulation; walls, ceilings, floors, windows and doors; the foundation, basement and structural components. If you d like to know more, use our contact page or give our helpful staff a call at 866-667-3747 and they'll fill you in.
Who should have a home inspected?
Home inspections are most commonly associated with a real estate transaction. Often, the sale of a home is contingent on resolving any issues that arise out of the inspection. In these cases, the buyer or the buyer's agent and arranges the inspections prior to closing. However, we've had clients who had their homes inspected prior to having them listed. So basically, anyone who wants or needs an objective assessment of a home.
Should I still get an inspection if my home was just built?
You bet! Don't assume that just because the house is newly built that there aren't any problems. Building a new house is complex and even the best and most reputable builders may overlook something. It's always best to have those problems taken care of before you close the deal and move in.
Why can't I just inspect the home myself?
In short, experience and objectivity. Over time, building materials and methods have changed. Even in modern homes there are multiple ways of heating it, multiple types of foundations, and so on. I have been in thousands of homes in our area and are familiar with the signs to look for that may indicate something is getting ready to fail, regardless of when or how the house was built.
In addition, if you are involved in buying or selling a house, it is impossible for you to remain completely unemotional about the house… not to mention that it's often a very busy time. For a variety of reasons, you may miss or forget something. In addition to being a professional, your home inspector will not have these distractions.
Do I have to be there when the home is inspected?
No, but you should be. Your home inspector is a wealth of knowledge regarding the component of the house. Following along with your home inspector allows you to ask questions, as well as hear in depth what they have to say regarding the home's components and systems. You will learn a lot about your new home as well as some tips on maintenance that will be of great help once you move in.
Are there additional items I should have tested?
There are many items that aren't part of a standard home inspection that should be checked. Here at Certified Home Inspections, we strive to offer all of these services available with a single call. These include Radon Testing, Wood Destroying Insect Inspection, and Mold testing.
What if the inspection reveals a problem?
The bad news – No house is perfect. The good news – It doesn't mean you should or shouldn't buy the house, only that you will know in advance what to expect. Most issues we find are minor and often can be resolved with a service call. Often times when major problems are found, the seller may agree to pay for part or all of the repairs. In any event, you are armed with the information necessary to make sound and confident decisions about the property.
Why should I choose Certified Home Inspections?
If you are in need of a single inspection or multiple inspections for a real estate property ONE phone call to Certified Home Inspections can take care of any inspections needs. From the moment your order is received, Certified Home Inspections will coordinate all of your inspections so they take place on the dates and times scheduled. You can be assured of receiving comprehensive reports that are the result of thorough examinations of the home by experienced, well-trained, licensed and insured inspector. I will take as much time as needed to review with you the systems of the home in terms that are easily understood.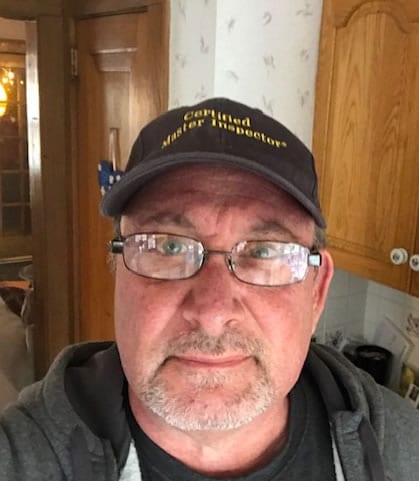 Meet the owner
Michael J. Rosa, the owner of Certified Home Inspections, has been performing inspections for over 20 years and is a member of InterNACHI and a certified master inspector.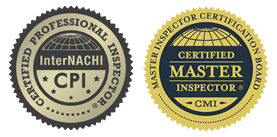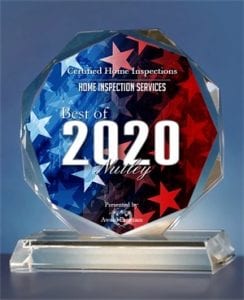 Call Today
 Find out more or schedule an inspection.
Call Today
 Find out more or schedule an inspection.